Start living your dream...
Which community are you interested in?
My Listings & Recent Sales
Let me help you find a home
why work with me?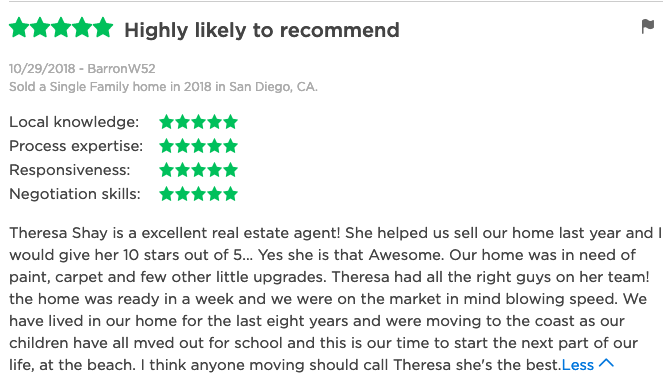 Theresa Shay has over 15 years experience in the San Diego real estate market. Her background in IT and Project Management has helped her streamline the buying/selling process for her clients. She uses a variety of resources to creatively market homes to ensure they sell fast. Theresa's genuine dedication to her clients is what sets her apart from the competition.
Theresa empathizes with her clients during the home buying/selling process. She feels strongly that by listening and relating to her clients' emotions, she can help calm their fears and guide them with ease through what is probably the biggest investment they will ever make. She prides herself on her knowledge of the real estate market, and she is not afraid to use her assertiveness to get her clients the best deal. Helping to find her clients the right home, in the right community, at the right price is her #1 goal.